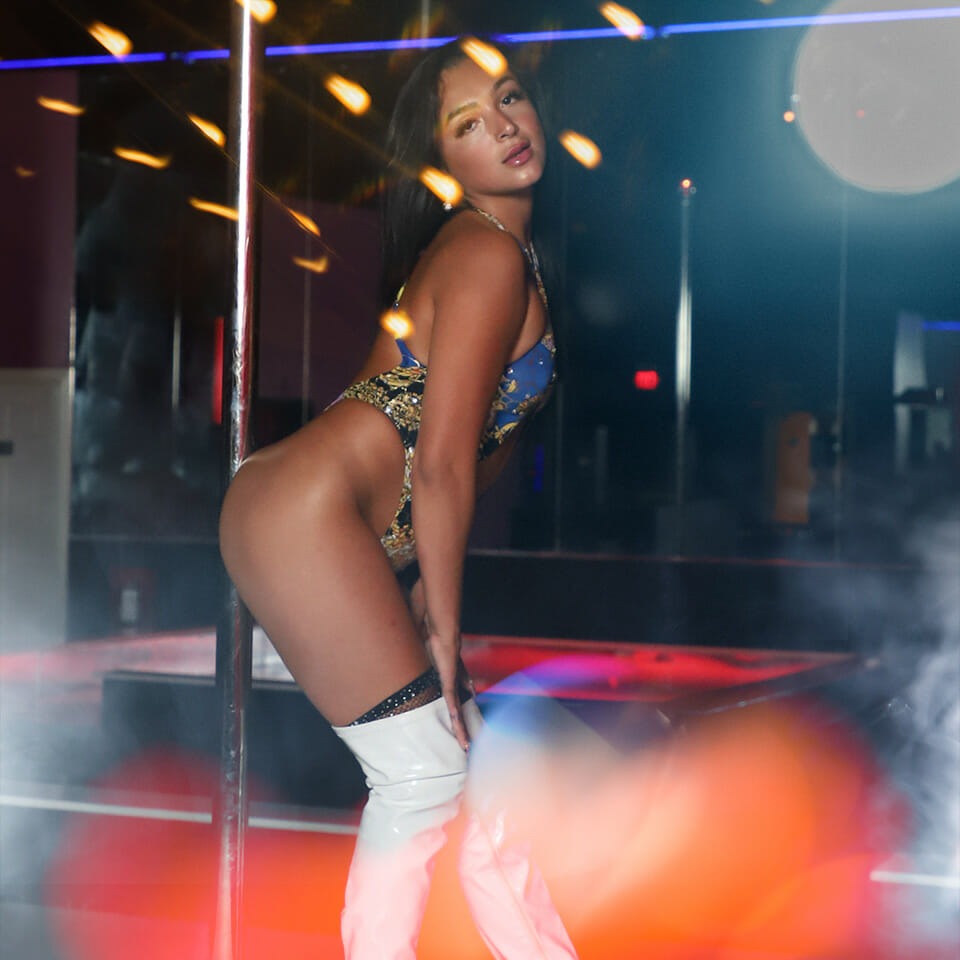 PRIVATE ROOM EXPERIENCE
What are private rooms and champagne rooms exactly? A private room is a room reserved for private events such as invites-only parties, birthdays, and meetings, among other events. A private room's main objective is to offer you and your guests privacy and confidentiality.
A champagne room is a private room in a gentleman's club where guests pay for private time with an entertainer. The Emperors Gentlemen's Club is your perfect destination for private and champagne rooms. We have the best private and champagne rooms in Tampa Bay.
Tampa's Finest Private and Champagne Rooms
The venue you choose determines the experience you and your guest get. For this, we advocate that you be highly selective in the rooms you decide to hold your events in Tampa Bay. Our private rooms ensure you get your desired privacy to hold your events without any disruptions. We recommend booking a private room in case you have a private event to allow us to customize everything based on your taste and preferences.
On the other hand, our champagne rooms are customized artistically to give you an unforgettable private time with our beautiful strippers. Our focus is to keep you entertained and ensure you get the utmost value for your money.
5-Star Dining with Tampa's Sexiest Scenery
The Emperor Gentlemen's Club provides a wonderful dining experience. Our cherished dining room is a comfortable haven from the oppressive heat and tropical rain. In addition, we have sexy staff to serve you to ensure you feel at home.
We are renowned for our robust food culture. We are committed to providing our guests with authentic culinary and beverage experiences. We have you covered in all aspects depending on your taste and preference in food, whether you want to try something new or a traditional meal with a twist.
VIP Treatment from Tampa's Hottest Girls
We offer an unparalleled experience whether you are out for a night in the town or celebrating a momentous occasion such as a bachelor party. So allow our sexy waiters to accord you the VIP treatment you deserve as our captivating topless entertainers fulfill your wildest desires.
We pride ourselves in our beautiful and skilled dancers who exhibit nothing but elegance and brilliance on and off stage. Their eye-catching moves are well choreographed to ensure you have a wonderful time at our premises. Try our private room strip club to confirm our competency.
Choose from 5 VIP Packages
We offer the best VIP packages in Tampa Bay, mixing work and play. They are structured such that you are assured of utmost relaxation. Our top 5 VIP packages include:
Bronze party package
Silver party package
Gold party package
Bachelor party package
Celebration party package
To find out more about our packages, check out VIP packages.
Experience Tampa's Best Private Rooms at Emperors Tampa Gentlemen's Club
We have private rooms suited for parties, banquets, business meetings, and presentations, among other events. In addition, we customize our strip club private room to ensure you have an unforgettable experience with our strippers. Our private rooms strip club is the best in Tampa, considering the unrivaled reputation we have built over the years.
The Emperor Gentlemen's Club is the best establishment in town. Our services are unrivaled, especially our VIP packages. Contact us for early VIP package purchases and preparations.
Private Room Reservations
Fill out the contact form below to inquire about our private room. A club manager will get back to you and will be happy to schedule an unforgettable experience.
Emperor's Gentleman's Club Tampa
5718 E Adamo Dr
Tampa, FL 33619
Sunday   5pm – 2am
Monday   CLOSED
Tuesday  12pm – 2am
Wednesday  12pm – 2am
Thursday  12pm – 2am
Friday  12pm – 2am
Saturday  5pm – 2am